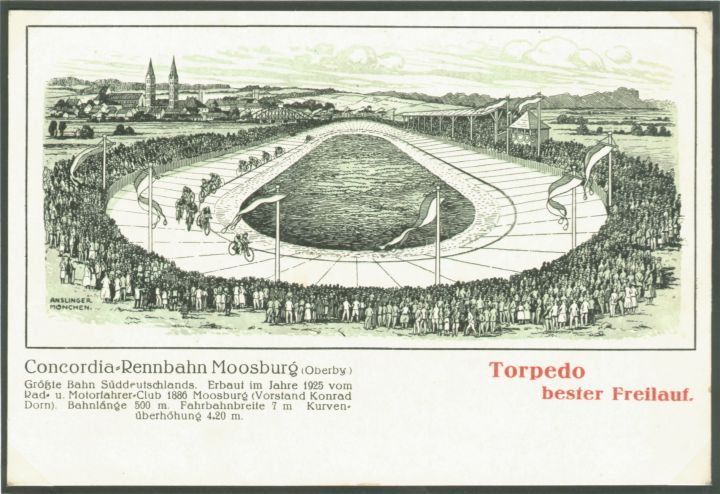 Postcard:
Concordia bicycle race course
Text: "Biggest race course in south Germany. Built in 1925 by the Moosburg bicycle and motor club of 1886 (president Konrad Dorn). Length of course: 500 m. Width: 7 m. Elevation at curves: 4.20 m."
Date:
Date of card/picture: c. 1925 | Date of postmark/text: --
Source:
Private collection of Werner Fleischmann, Moosburg
All rights reserved!