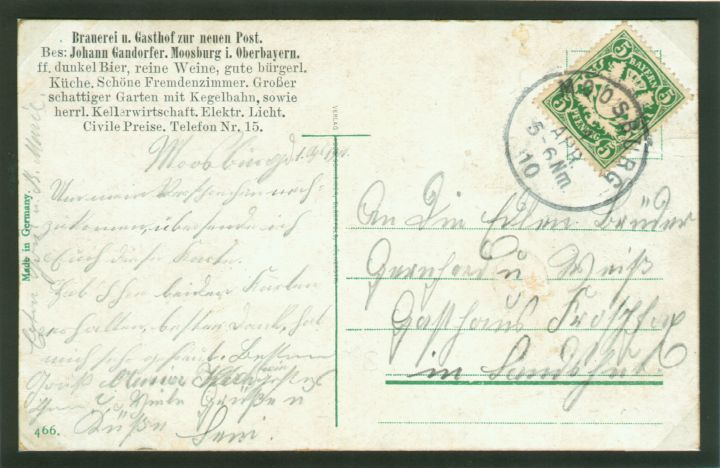 Postcard:
Advertisement card of the "Neue Post" brewery and inn
Printed text: "Brewery and inn "Zur neuen Post". Owner: Johann Gandorfer. Moosburg, Upper Bavaria.
Very fine dark beer, pure wines, fine kitchen, nice rooms, large shady garden with skittle-alley, magnificent beer-cellar, electric light, moderate prices, tel. 15"
Date:
Date of card/picture: -- | Date of postmark/text: 1 Apr 1910
Source:
Private collection of Werner Fleischmann, Moosburg
All rights reserved!